PACER Center
952-838-9000
Champions for Children with Disabilities
Additional Info
Apply for County Social Service Case Management In Minnesota
Find your county's social services website here
PDF directory of all Minnersota county social services departments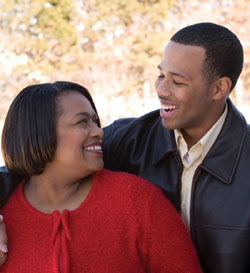 The first step in the journey is for you and your child to talk about visions for the future from both of your viewpoints.
Housing Navigation Menu
Housing Navigation Menu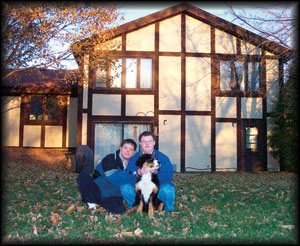 Where Will Our Children Live When They Grow Up?
Many parents of adolescents look forward to the day when their sons or daughters move out of the family home and into places of their own. This webpage will assist families as they begin to think about housing options for their child with a disability. Many housing options and supports for home living involve eligibility criteria, timelines, waiting lists, and limited availability to obtain services. One way to help your son or daughter find housing is to begin planning early.
Introduction
Many parents of adolescents look forward to when their sons or daughters move out of the family home and into places of their own. This housing guide is written to assist families so they can provide a leading role in beginning to think about housing options for their child with a disability. Many housing options and supports for home living involve meeting eligibility criteria, timelines, waiting lists, and limited availability to obtain waivered services. One way to help your son or daughter is to begin planning early.
WHAT IS YOUR VISION FOR YOUR CHILD?
The transition your son or daughter will make from childhood to becoming an adult member of the community is a long journey. This journey can be difficult for anyone, but for your child with disabilities, determining where to go, the best route, and completing the journey can be especially challenging. It may be difficult to imagine your child living on his or her own. After all, he or she has been under your roof for so long! Preparing for home living means more than simply finding a place to live. Home living takes into account supportive services your child might need in many areas. For example, you might need to consider healthcare, medication, and financial management; social and recreational needs; mobility issues; legal rights, self-advocacy, and transportation concerns.
The first step in the journey is for you and your child to talk about visions for the future from both of your viewpoints. Starting this process at age 14 may seem premature to some families because most young people, at this point in their lives, have little or no idea of what they want to do as adults. It is important to begin this process, however, so your child's future is centered on what is best suited for him or her. This type of planning for people with disabilities is called "Person-Centered Planning." It is a way of thinking that focuses on the outcomes, dreams, and visions of the individual. It is a process driven by an individual's and family's unique vision, likes, and dislikes. Person-Centered Planning uses a set of tools to focus on the people and families rather than programs, and is a way to bring together everyone important to the person: family, friends, neighbors, support workers, and other professionals.
After gathering this information, the results will need to be discussed and a plan developed before thinking about how housing might fit into the picture. As you think about a vision for the future, you and your child can begin to identify the main considerations for achieving a desirable lifestyle. What are your son's or daughter's hopes and dreams? What level of independence does he or she desire and what supports will she or he need to achieve these goals? Education, individualized training, successful employment, and an integrated life in the community are but some of the essential factors you might want to consider. If your son or daughter is unable to express opinions, you, and others who know your child well, will have to consider strengths and interests and make decisions for her or him.
Information on Person-Centered Thinking and Planning:
---
WHERE DOES MY CHILD WANT TO LIVE?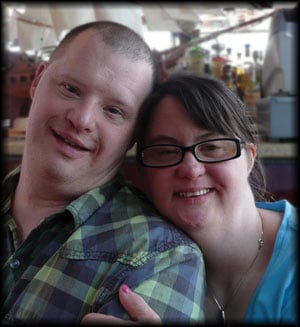 Because housing becomes an integral part of the vision and lifestyle plan, it is best to begin by asking your child where he or she wants to live. If your child has not had an opportunity to understand the differences in housing options, you may want to visit friends and families who live in different settings in your community. This will help your child understand the difference in housing choices. Consider the following questions when thinking about housing options. First, write your answers to the questions below. Then discuss the questions with your son or daughter and write down their responses to the same questions. Remember, person-centered thinking requires us to approach this from your son's or daughter's viewpoint:
Where does your child want to live?
What does your child need to be happy?
Can he or she live alone or is support needed?
How much support does your child need now?
Do you need to consider any health and safety issues?
Will your child need to live close to family as part of his or her support system?
Would your child like to live by him- or herself or with roommates?
What are the characteristics of those who will best support your child?
What kinds of housing options are available in the community?
What is the neighborhood like? Is the residence accessible? Is it affordable? Is it near transportation?
Your son or daughter may not like the thought of leaving home. As with all children, moving out can be an exciting time, yet it can be a time of concern. Addressing your son's or daughter's joys and fears will be a necessary part of the process. It is a time to start looking at your child as an individual and part of the larger community. It is also a time to celebrate his or her accomplishments. On the other hand, discussing fearful situations your child might encounter being on his or her own can help you examine and plan for social, safety, and economic concerns. Concerns may include the ability to maintain the appropriate supports, separation from the family, vulnerability, social isolation, and the ability to be employed. It is important to explain that everyone has fear of the unknown and experiences risks and failures. Some fears are realistic and others may not be. By actively seeking out information, and networking with parents and friends, some of these fears may be alleviated.
LINKING YOUR VISION TO THE INDIVIDUALIZED EDUCATION PROGRAM (IEP) TRANSITION PROCESS
While you and your child are considering the important factors of your vision and long-term goals, your child will be entering a school process called transition. In Minnesota, transition planning and services begin during ninth grade. According to federal law, transition planning must begin by age 16. Transition services are designed with a goal that will help the student move from school to adult life. Students can use this time to learn from their mistakes and succeed by their own efforts. By starting to plan early, students will have enough time to explore interests and abilities in each transition area:
Postsecondary education and training
Employment
Independent living (when appropriate)
This may include recreation and leisure, community participation, and home living. By coordinating your child's vision with the transition process, you can use your time wisely by increasing your knowledge of services for young adults with disabilities. In addition, you can begin to familiarize yourself with services in your community and how they fit into your son or daughter's vision for the future. By networking with school representatives, transition committees, and rehabilitation counselors, you can begin to see how they can help the vision become reality.
This is a time to consider your son or daughter's independent living skills and their impact on housing options. What your child learns and masters today may affect the kinds of supports and services he or she will need later. This, in turn, will impact housing options. This can be a time when you and your child can practice these skills in a more purposeful, structured way. Can your child not only wash the laundry but separate it, fold it, and put it away in the proper place? Can your son or daughter use basic appliances and tools? Does he understand how to take care of his clothing, groom himself appropriately, go shopping, manage his money, and take care of his medical needs? How does your daughter relate to others? Does she need self-advocacy training or social skills training? Some children may need the components of these tasks to be broken down into manageable steps. Thinking about the questions can help you define your vision.
The IEP can be used to address your son's or daughter's need for independent living skills, but families also should consider how they can help their son or daughter learn to care for themselves as much as possible. The reality is that you, as a parent, will take the leading role in deciding on and seeking out housing options for your child. This is a time to consider your son or daughter's independent living skills and their impact on housing options. What your child learns and masters today may affect the kinds of supports and services he or she will need later. This, in turn, will impact housing options.
FACTORS THAT WILL IMPACT YOUR HOUSING PLAN
It is often difficult to find a place to live that is affordable, accessible, available, and where the person wants to live. Additional support for young adults is often complicated and costly. Each individual and family is unique. There is no blueprint, or model, for securing housing and support. Individuals with disabilities now have a greater choice in where they can live. However, eligibility requirements can be strict due to limited funding. The following factors will impact your options:
Your vision and plan
Your son or daughter's resources — wages, trusts, Supplemental Security Income (SSI), Social Security Disability Insurance (SSDI), county services, Medical Assistance, Home and Community-based waivers
Your personal resources — financial commitment, time, energy, and networks
Community resource options — availability of suitable housing, community development, accessible housing, low-income or Section 8 housing
State resources — financial support, state housing agency and planners, state disability resources
NEW HOUSING OPTIONS AND SERVICE SYSTEMS CHOICE
Exciting new changes in the way a person with a disability can access housing and services have emerged and are being developed. A new system is evolving of self-directed models or "supportive housing." These new models seek to provide the same supportive services for a person with disabilities in more integrated settings in the community. This new emphasis is actually a renewed government commitment to implement "The Olmstead Decision." Living in the community is more cost effective than living in institutions, and individuals will enjoy more satisfying lives in the community.
Olmstead Decision
In 1999, the U.S. Supreme Court in the Olmstead v. L.C. decision interpreted the Title II of the American with Disabilities Act (ADA) to include supporting people with disabilities in the most integrated setting possible. The decision applies to people of any age who have a disability. The Olmstead v. L.C. decision played an important role in the expansion of consumer-directed services in Minnesota, as well as in other states.
The Olmstead v. L.C. decision challenges federal, state, and local governments to develop more opportunities for individuals with disabilities through accessible systems of cost-effective community-based services. Olmstead is particularly relevant to transition-age youth, with significant disabilities, who are aging out of government healthcare programs that serve children with disabilities, or preparing to exit special education settings to access adult services and participate more fully in the community. Youth, their families, and advocates can use the Olmstead Decision to advocate that programs and services be provided "in the most integrated setting possible."
The goal of this integration mandate in Title II of the ADA is to provide individuals with disabilities opportunities to live their lives like individuals without disabilities, integrated into the community and not segregated in an institution such as a nursing home. Because of Olmstead, states are able to create individualized housing and services models. A major barrier to states complying with Olmstead has been a lack of funding for Home and Community-Based services to support a person living in the community, but that is changing.
Minnesota's Olmstead Plan
In December of 2011, the Department of Human Services (the Department) and the Plaintiffs in the Jensen et al v. Minnesota Department of Human Services, et al. Court File No. 09-cv-1775 entered into a settlement agreement that requires the development of a Minnesota Olmstead Plan.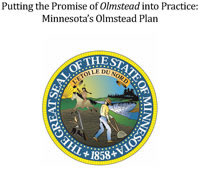 Download pdf
To move the state forward, towards greater integration and inclusion for people with disabilities, the state has set an overall goal. If Minnesota's Olmstead Plan is successful, Minnesota will be a place where: "Minnesota will be a place where people with disabilities are living, learning, working and enjoying life in the most integrated setting."
To achieve this overall goal, Minnesota's Olmstead Plan addresses goals related to broad topic areas:
Employment: People with disabilities will have choices for competitive, meaningful, and sustained employment in the most integrated setting.
Housing: People with disabilities will choose where they live, with whom, and in what type of housing.
Transportation: People with disabilities will have access to reliable, cost-effective, and accessible transportation choices that support the essential elements of life such as employment, housing, education, and social connections.
Supports and Services: People with disabilities of all ages will experience meaningful, inclusive, and integrated lives in their communities, supported by an array of services and supports appropriate to their needs and that they choose.
Lifelong Learning and Education: People with disabilities will experience an inclusive education system at all levels and lifelong learning opportunities that enable the full development of individual talents, interests, creativity, and mental and physical abilities.
Healthcare and Healthy Living: People with disabilities, regardless of their age, type of disability, or place of residence, will have access to a coordinated system of health services that meets individual needs, supports good health, prevents secondary conditions, and ensures the opportunity for a satisfying and meaningful life.
Community Engagement: People with disabilities will have the opportunity to fully engage in their community and connect with others in ways that are meaningful and aligned with their personal choices and desires.
THE DEFICIT REDUCTION ACT AND THE SELF-DIRECTED SUPPORTS OPTION
On Feb. 8, 2006, the Deficit Reduction Act of 2005 (DRA) was signed into law. The act is intended to reduce federal spending for Medicaid over 10 years. Medicaid is the program that partners with states to provide health coverage and long-term care assistance to people who have low incomes, including those who are elderly or have disabilities. The DRA includes additional spending for Home and Community-Based services for people who are elderly, or have disabilities, by allowing states more flexibility to offer these services as an optional benefit instead of requiring a waiver. The Self-Directed Supports Option allows your son or daughter to receive personal assistance, supports, items, and related services in his or her own apartment or home, purchased under an approved budget.
Corresponding with the Olmstead Decision in February 2001, President George W. Bush announced the New Freedom Initiative. The New Freedom Initiative is a comprehensive plan to ensure that Americans have the opportunity to learn and develop skills, engage in productive work, make choices about their daily lives, and participate fully in community life. The components of this initiative include: long-term care consultation, relocation service coordination, and in Minnesota, the MSA Shelter Needy Supplement for room and board. This supplement can be accessed for individuals relocating to the community from an institution (e.g., hospital, regional treatment center, ICF/DD, nursing facility, or adult mental health residential treatment program) or receiving State Plan Services, Home and Community-Based Waivers, or Self-Directed Supports.
A major component to this initiative is a demonstration project called "Money Follows the Person". The idea behind this is to allow people with disabilities the choice of where to receive services. Instead of being forced to receive services in a nursing home or other institutional setting, they could receive services in their home or community. The goals are to:
Expand choice and access to community-based services
Expand opportunities for people to own and control housing
Expand opportunities for consumers to direct services
Make better use of the unpaid supports that already exist for people
Create more equitability by allowing access based on need rather than diagnosis.
In 2009, on the 10th anniversary of the Supreme Court's decision in Olmstead, President Barack Obama launched "The Year of Community Living" and directed federal agencies to vigorously enforce the civil rights of Americans with disabilities. The Department of Justice has now made enforcement of Olmstead a top priority. With the signing into law of the Patient Protection and Affordable Care Act in 2010, the "Community First Choice Option" is now available to states. States currently have an option to provide personal care services through their Medicaid plan, and all models are required to be consumer controlled. The increased federal payment match is a strong incentive to use the option and expand Home and Community-Based care services in Medicaid.
Continued ...